Architecture / Design
Client: Citroen
Planning and booth construction: Klartext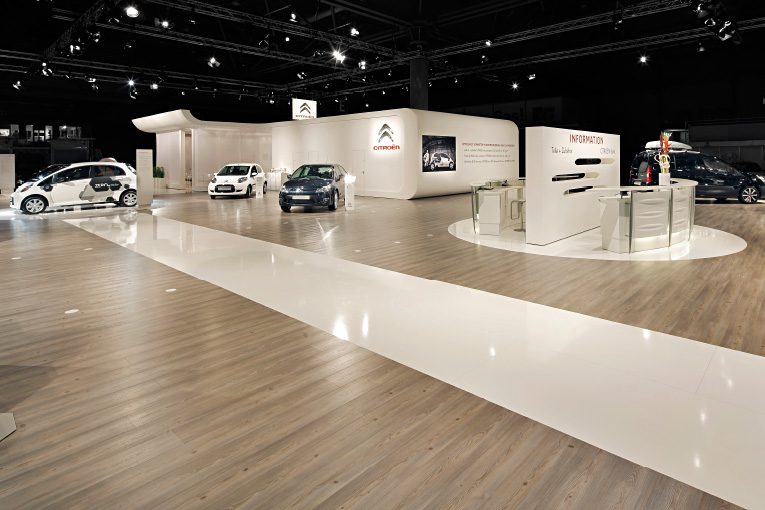 All in white, friendly and light – this was how Citroen Deutschland presented itself at AMI Auto Mobil International Leipzig.
Glossy white tracks stand out like roads against the wooden floor. Individual car models are highlighted by the graphically designed floor or platforms.
The consultation area is a self-contained building, separate from the exhibition area. An eye-catching feature is its upward curved roof.