Concept / Architecture / Design / Planning / Exhibition graphics / Construction
Client: Schulen ans Netz
Booth construction: in own workshops
Publication: Trade Fair Design Annual 2003/2004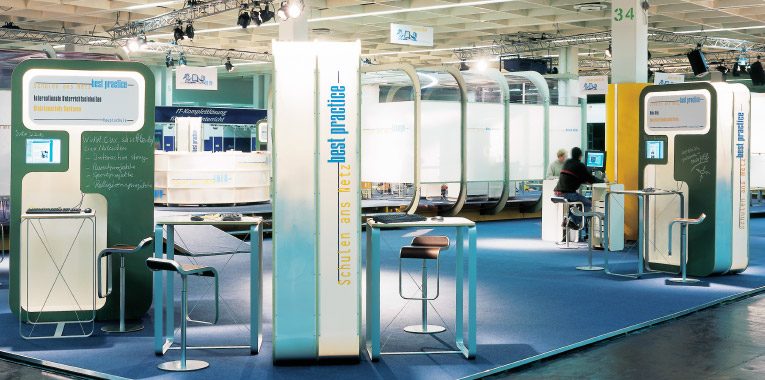 An open-plan stand concept made it possible to attractively present over 40 individual projects by the participating schools within one special show.
Each of the self-illuminating presentation platforms combines state-of-the-art computer technology with a traditional blackboard surface, which each school was free to design individually.
Futuristic looking rooms such as the online classroom, platforms and counter elements were designed in segmental style using acrylic glass and powder-coated steel.
Merken
Merken
Merken