Concept / Architecture / Design / Planning / Exhibition graphics / Screenshows / Construction
Client: Greif & Contzen
Construction: in own workshops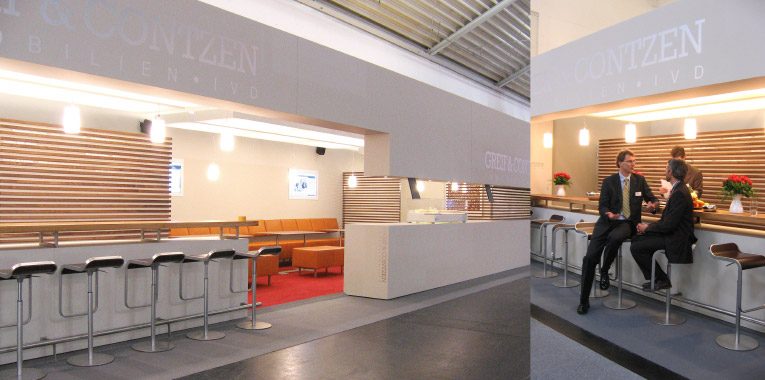 Our client specialises in high-end properties. And this is instantly obvious: the exhibition booth resembles a modern bungalow with a long window facade that offers views of the stand.
The linear architecture is broken up by wooden slats.
A large-format plasma screen in the lounge introduces the services provided by the consultants, estate agent and property manager.
The exhibition's longest counter takes centre stage and is the perfect spot for an informal chat over a coffee or glass of Kölsch.