Concept / Architecture / Design / Planning / Exhibition graphics / Construction
Client: Carlsen Verlag
Construction: in own workshops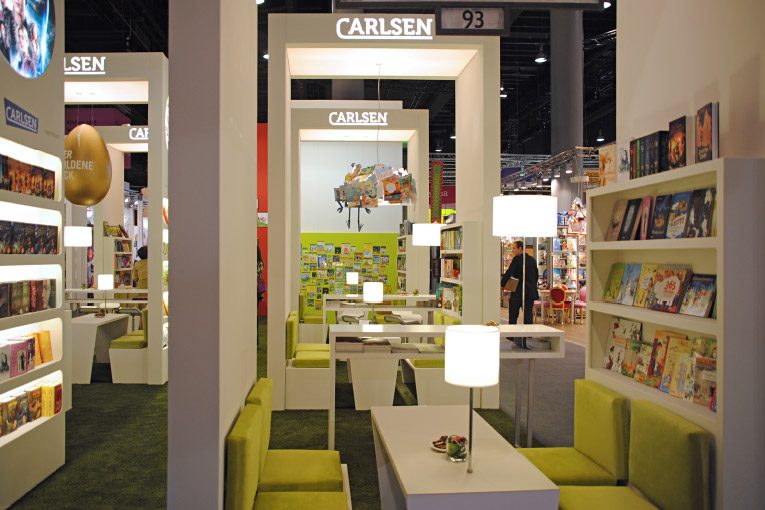 Developed especially for Carlsen, the modular architecture provides a uniform framework within which individual brand environments are created.
The modules offer well-lit presentation areas and comfortable seating for consultations with clients. An eye-catching feature is the symbolic object suspended from the middle of each module.
An enormous e-book reader is available for digital products, apps are shown on specially designed hanging iPad viewers, and an interactive audio book introduces the publisher's audio book programme. An "ancestral portrait gallery" and soft artificial lawn flooring round off the trade fair presentation.