Concept / Architecture / Design / Planning / Exhibit construction
Client: BDLI / BMWi / ESA / DLR
Agency: facts and fiction
Booth construction: Klartext
Exhibits construction: in own workshops
Awards: Galaxy Award Gold / EX Award Gold / Adam Award Bronze /
if communication Award / nominated for the German Design Award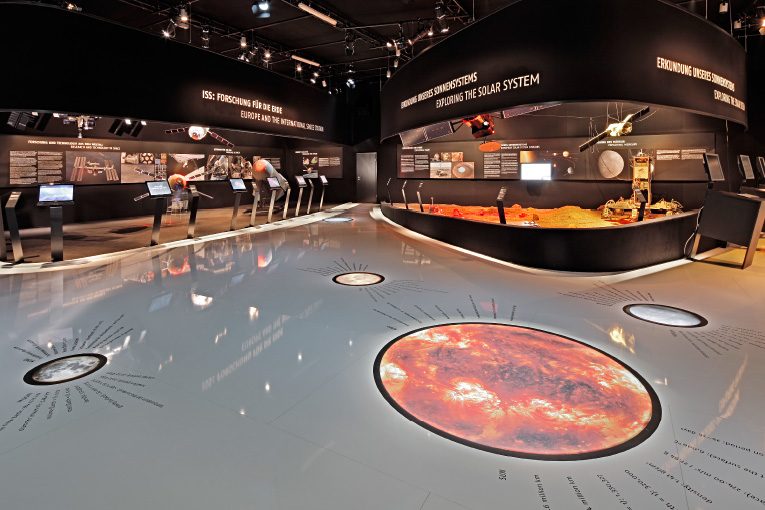 The Space Pavilion allows visitors to explore space on 1200 m²! Set in a spectacular amorphous architectural environment, space rockets, satellites, robots and their functions can be experienced by visitors first hand.
Through a brightly lit introductory area, visitors enter the world of space travel:
As though in outer space, the individual exhibits shine out against the dark background. The contrasting high-gloss white floor features illustrations of the planets along with relevant data. The Space for Earth theme demonstrating how Earth benefits from space is descriptively presented in individual theme islands.
The Space Pavilion impressively presents the latest research in European aeronautics.