Concept / Architecture / Design / Planning / Exhibition graphics / Construction
Client: Schulen ans Netz
Booth construction: in own workshops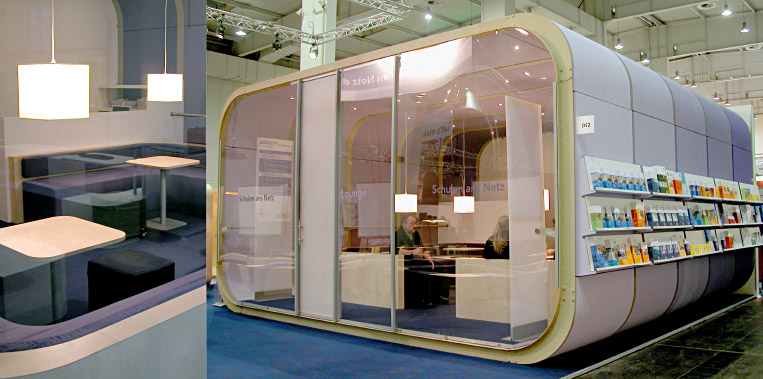 New teaching concepts require appropriate, flexible forms of presentation. We have created these with mobile container elements and open seating groups.
A forum area with large-format screen is ideal for large discussion groups. Smaller groups can look at SAN projects on the many smartboards which are integrated into curved seating groups.
Each corner of the booth features a SAN info counter.
Merken