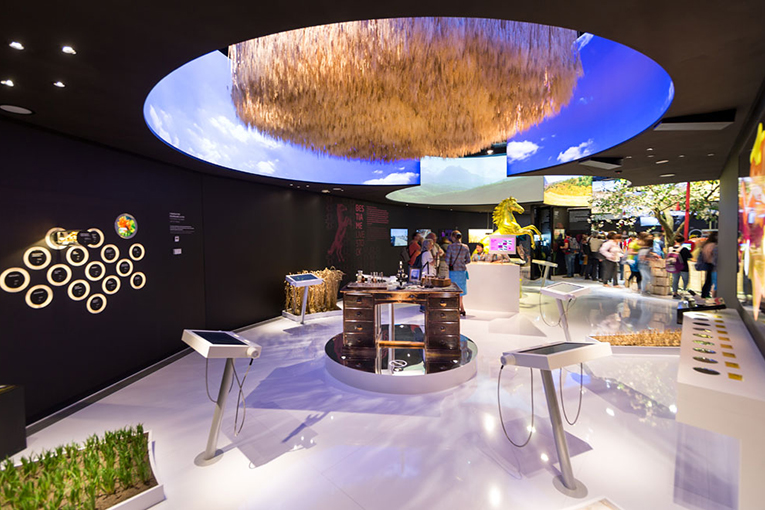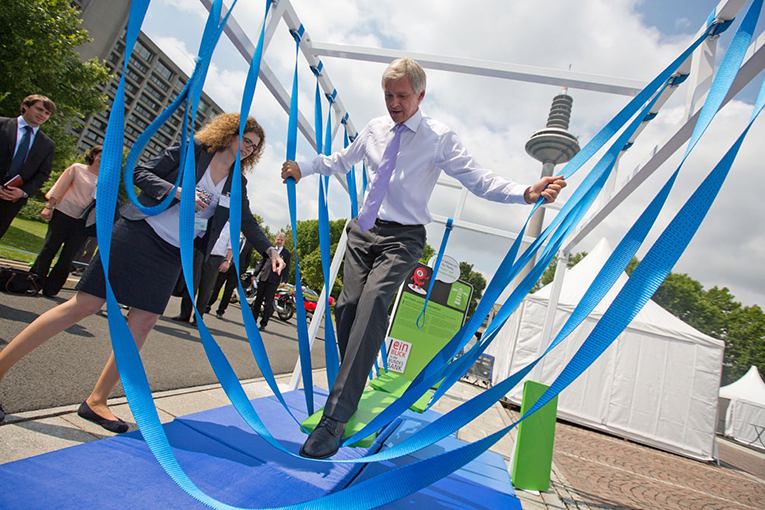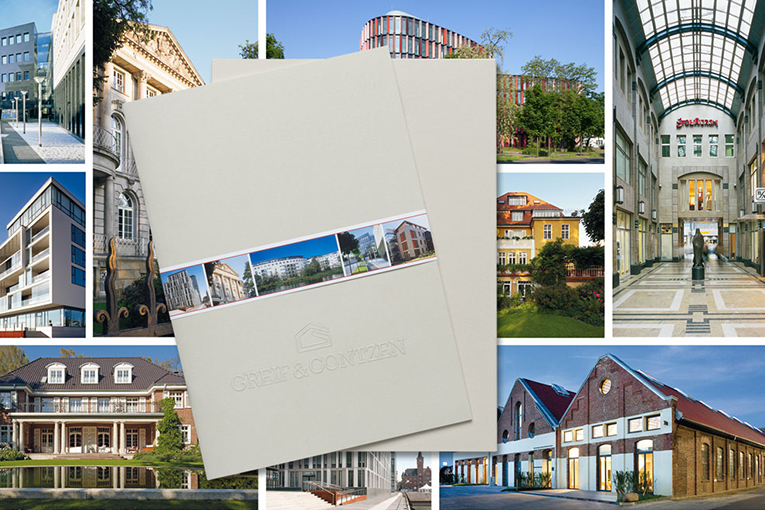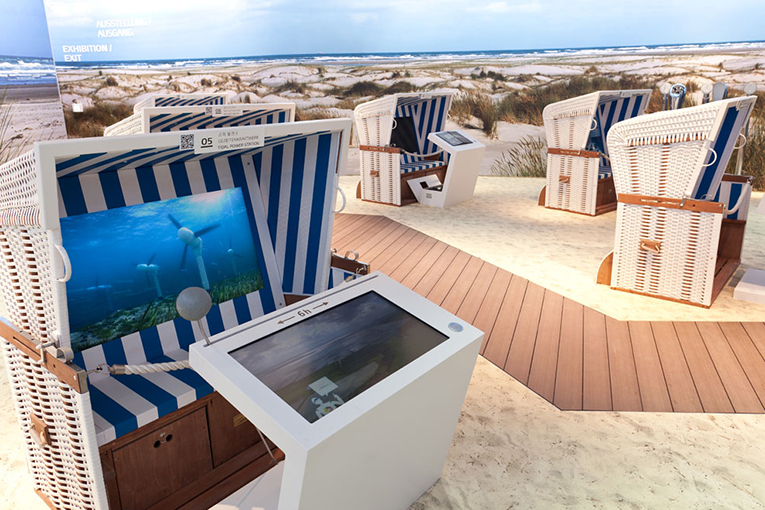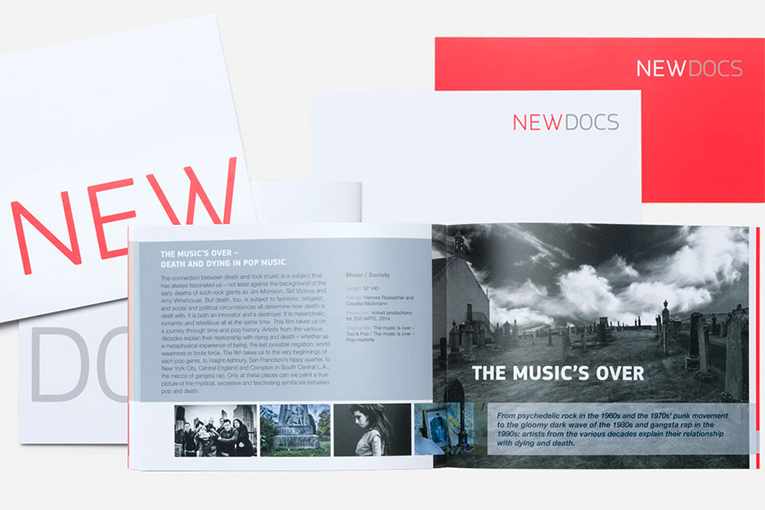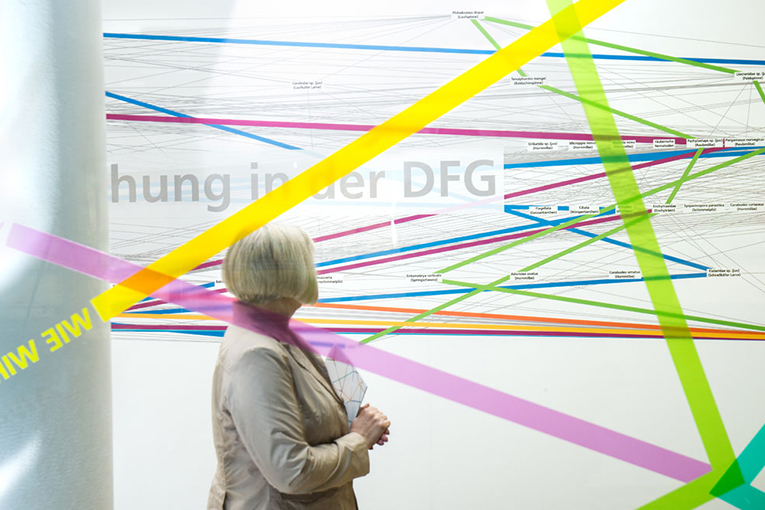 We are an innovative, highly motivated agency specialising in cross-media design – big enough to fulfil extravagant client requests, small enough to pay attention to detail.
Since 1996, we have worked across various design disciplines – 2D and 3D.
designatics
Aussprache: [dızaı;nætiks]
Herkunft: englisch: to design = entwerfen, konzipieren, planen, ausdenken; abgeleitet vom lateinischen designare = (be)zeichnen); die Wissenschaft des Designs (dt.: "Gestaltung") Bedeutung: bezeichnet Experten für Gestaltung; besonders engagierte und versierte Gruppe von Designern; diejenigen, die die Grenzen der Designdisziplinen überschreiten und crossmediale Gestaltung anbieten; der Gattungsbegriff entstand im Jahre 1996 aus einer Firmenbezeichnung; als Symbol hat sich eine flexible, bewegliche Form mit drei Extensionen herauskristallisiert. (siehe Abb.)
Who we are.
designatics is three graduate designers, some full-time members of staff and a network of free-lancers from the fields of design, information technology, crafts, technology, management and marketing.
In our studio, offices and adjacent workshop, our creative, organisation and production experts work together under one roof. The proximity of our facilities and our collaborative approach to work allow the best possible synergies, unconventional solutions and prompt implementation.
designatics has three managing partners:
Frank Hussong [ ]
Daniela Reuter [ ]
Michael Kientzler [ ]
What we can do for you
Providing all-round, cross-media solutions – this is our strength.
We work in a multidisciplinary way, offering a full-service package, from initial idea via detailed planning to concrete implementation.
Thanks to our broad-based portfolio, we think outside the box. Instead of standard solutions, we introduce clients to new, sometimes unconventional approaches.
Communications + Exhibition Design
Exhibition concept development, planning and construction
Consultation, concept development and construction of spatial presentations, objects and furniture / presentation and planning with 3D visualisation programmes Renderings / construction and assembly in own workshops, on-site assembly and installation
Communication strategies and media design
Consultation, concept development and design of corporate presentations / development and production of print and online communications and advertising Logodesign / 2D design for interiors, interface design for exhibits
How we work
We support our clients throughout – from initial idea to the professional implementation of a project.
We make sure projects run smoothly, quickly and flexibly.
We also respond to your wishes at short notice and can implement individual, customised solutions.
The projects we deliver our thematically diverse and geared towards the exact needs of our clients: solutions that are bespoke rather than ready-made.
Concept and implementation from a single source!
Analysis / Idea / Concept
We develop our design solutions on the basis of a client brief and in-depth research. Our design concept is presented on moodboards, in alternative layouts, graphics, sketches and with photorealistic 3D renderings. [ ]. In addition to informative visualisations, our full-service package embraces scheduling and cost calculation.
Planning / Project management
A detailed plan ensures project quality and completion by the agreed deadline and according to an agreed budget. We prepare production plans, floor plans, storyboards and sitemaps, and coordinate a team of motivated experts who carry out the project.
Production monitoring / Production
We build exhibits, exhibitions and entire trade fair booths in our own workshops. Our team of experts also carries out on-site assembly and installation. Coordination of the project with team members and providers of external services such copy, photography, film, programming and printing, occurs internally.
Merken
Merken
Merken
Merken
Merken
Merken
Merken
Merken
Merken
Merken
Merken
Merken
Merken
Merken
Merken
Merken
Merken
Merken
Merken
Merken
Merken
Merken
Merken
Merken
Merken
Merken
Merken
Merken
Merken
Merken
Merken
Merken
Merken
Merken
Merken
Merken
Merken
Merken
Merken
Merken
Merken
Merken
Merken