Concept / Architecture / Design / Planning / Construction supervision
Client: Opel
Agency: On Air Production
Booth construction: Ambrosius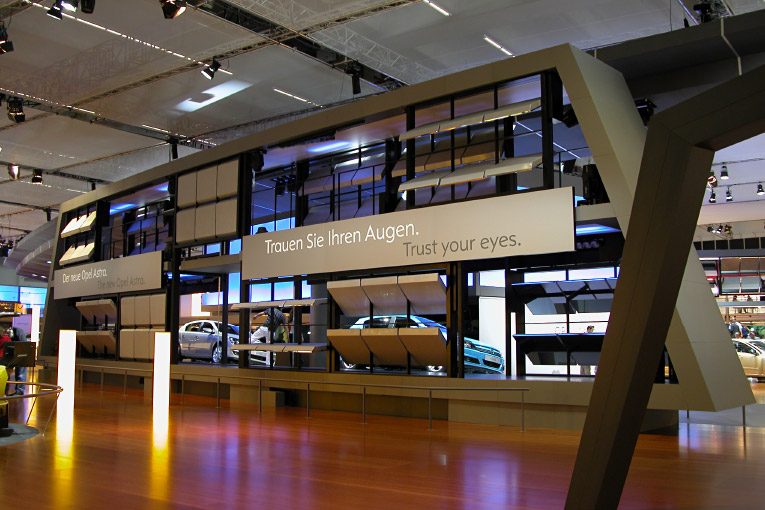 Effectively supported road segments intersect in dynamic curves above visitors' heads.
At the centre of the tracks is a blue luminous Dreamscape – a motion-ride cinema and vertical tracks – multimedia stages containing fascinating rotating mirror elements and large LCD screens.
The vertical tracks are stages, media walls and displays all in one.
Merken
Merken