Design (in cooperation) / Planning (in cooperation) / Construction
Client: Daimler AG / Mercedes-Benz
Agency: Atelier Markgraph (design, overall concept development,
project management)
Construction: in own workshops
Exhibitions: incl. Science Days Europa-Park Rust, IdeenPark
Messe Stuttgart, Mercedes-Benz Museum,


currently Explora il museo del bambini di roma
Awards: Finalist Cannes Lions 2007 / iF communication design
award 2008 / Nominated for the Design Award of the Federal Republic of Germany 2010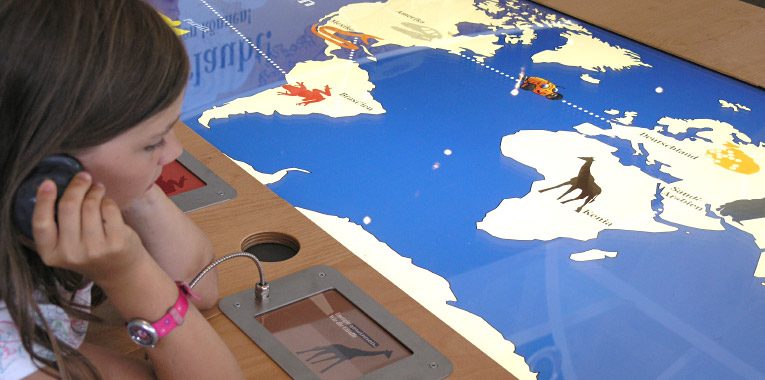 The NiQ is an imaginative hybrid of research vehicle and living being. It has set off on an expedition to learn from nature. Its bionic knowledge is communicated in a playful way with the help of specially designed exhibits, which visitors are encouraged to discover in and on NiQ. In this case, touching is actually encouraged!
There are hands-on installations on the bionic subjects of perception, surfaces, energy, lightweight design, thermal insulation, and much more. An animal and a continent are assigned to each subject. At a table with a large map of the world on which the route is highlighted, children can trace NiQ's history at audiostations.