Concept / Design / Architecture / Planning / Construction
Client: Wallraf-Richartz-Museum, Cologne
Exhibitions: Wallraf-Richartz-Museum, Cologne
Construction: in own workshops
Photos: RBA, Cologne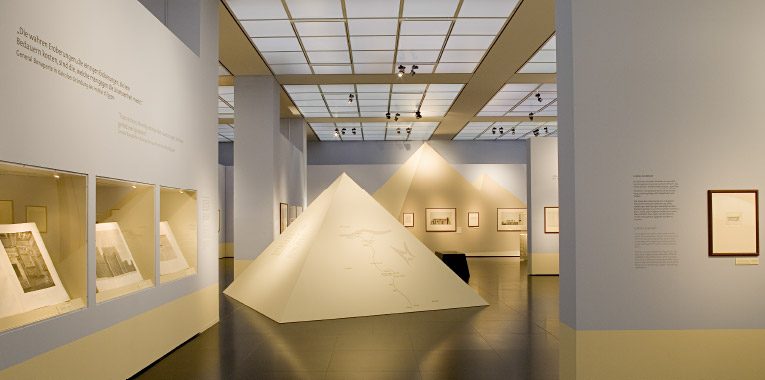 Mankind was already fascinated by the advanced civilisation of distant Egypt 200 years ago. This exhibition centres on the painstakingly produced sketches by the architect Lepère, who accompanied Napoleon to Egypt in 1798.
His graphics are atmospherically presented in a blue and ochre setting, symbolising the sand and sky. Ancient Egypt is brought to life by pyramid structures and artefacts.
Exhibits in transport box-style displays convey an expedition character.