Concept / Design / Exhibition graphics / Accompanying media / Architecture / Planning / Construction
Client: Villa Vauban – Les 2 Musées de la Ville de Luxembourg, Luxembourg
Exhibitions: Villa Vauban, Luxembourg
Construction: in own workshops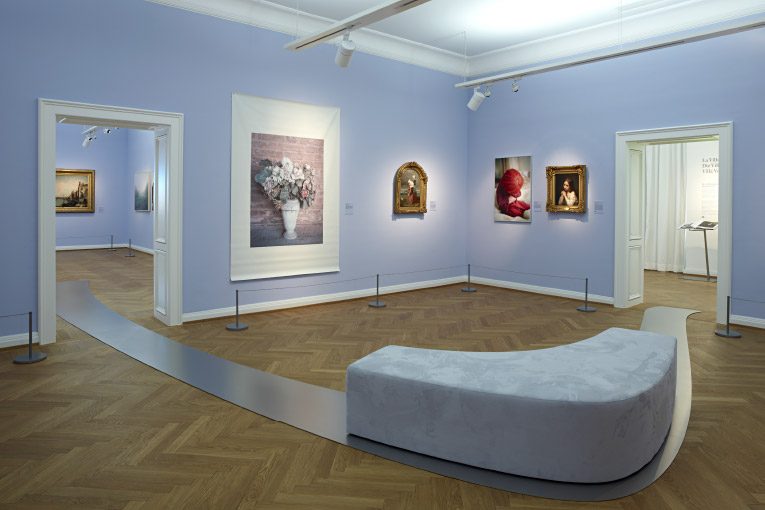 In an exhibition entitled "Émotions", paintings from the past centuries are compared with the work of contemporary photographic artists.
Mirror images, reflections, irritations – in the "River of Emotions", which passes through the exhibition like a glossy trail, different artistic perspectives and emotional approaches are reflected.
The seating elements that follow the curves of the river invite visitors to sit back and relax. Accompanying booklets explain subjects such as "Faces of Love" or "Melancholy".