Concept / Design / Planning / Construction
Client: Kölnischer Kunstverein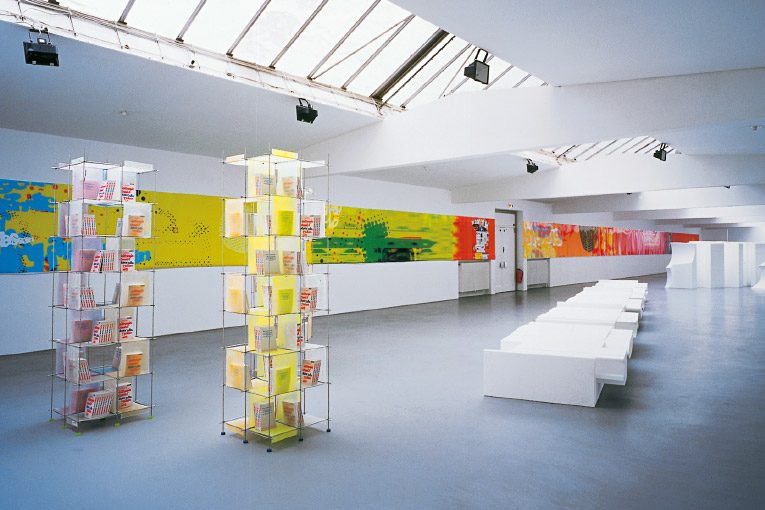 "Eigentlich könnte alles auch anders sein" (Actually, everything could be different) is the title of both a book and an exhibition.
We were invited by the artist to design a presentation object made from his favourite material epoxy resin, in which his newly published book could be appropriately presented.
To create an interesting transparent effect, we covered a fine metal frame with fibre glass sheets and fixed these with ice-cream-coloured epoxy resin panels. A simple shelf solution!