Concept / Design / Planning / Construction
Client: Kunst- und Ausstellungshalle der BRD (KAH), Bonn
Exhibitions: KAH, Bonn (2000) and Museum für Kunst und Gewerbe, Hamburg (2001)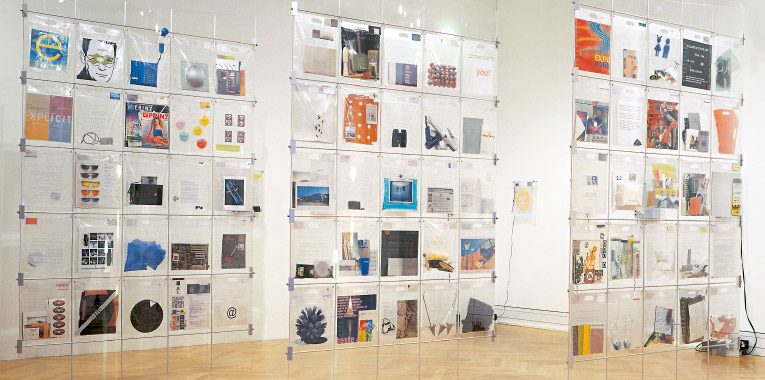 What characterises 90s design in Germany?
To answer this question, we sent out a specially designed bag to design offices, design theorists and design-based businesses which they could use to make a statement. The responses reflect the diversity of approaches.
The plastic shopping bag – a reference to design consumption in the 90s – is also a display element at the exhibition; presented in light transparent panels.
Merken