Concept / Design / Planning / Construction
Client: Xerox
Agency: facts and fiction
Construction: in own workshops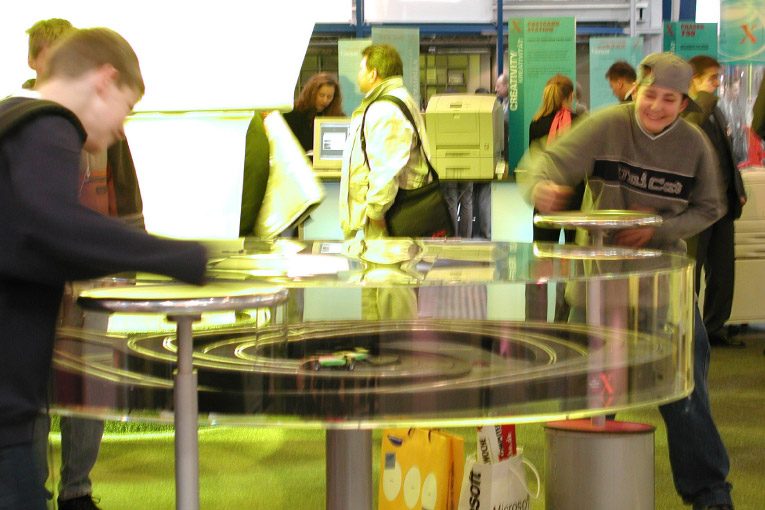 Various games on the subjects of speed, creativity and colour encourage visitors to linger at the Xerox stand. Race is all about speed, Zoetrope and Thaumatrope are optical games that play with the slowness of the human eye.
The racing game is for three players: the player who turns the table fastest wins!
Not just fun for the young: cyan, magenta and yellow compete against each other.
Merken