Concept / Design / Planning / Construction
Client: Opel
Agency: On Air Production
Construction: in own workshops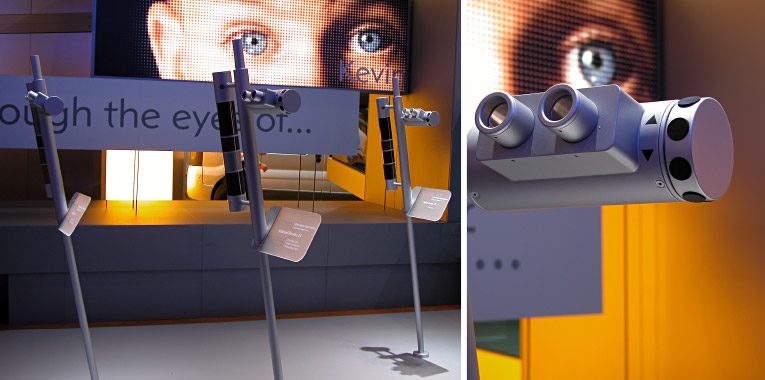 The viewers make it possible to see three-dimensional close-ups of differently designed Opel Astra interiors.
Visitors can hear the opinions of celebrities such as designer Jette Joop and basketball player Pascal Roller. Original materials such as varnish and fabrics provide a tactile experience.
The slender metal pillars are distributed throughout the booth, providing visitors with information islands, and offering a visual and acoustic experience.