Concept / Design / Planning / Construction supervision
Client: Opel
Agency: On Air Production
Construction of exhibits: ExpoTec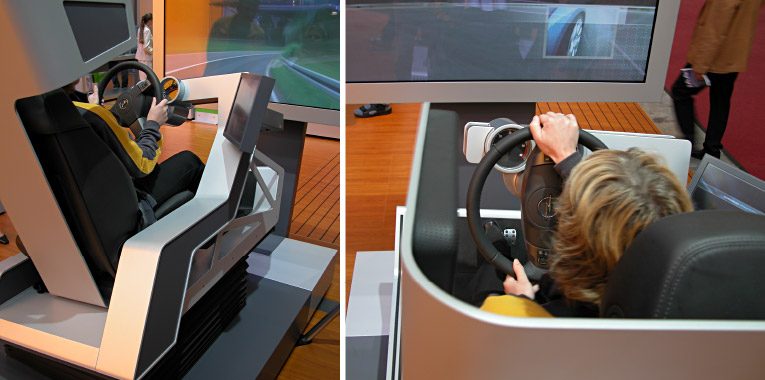 Our brief was to develop a uniform corporate design for all Opel exhibits to be shown at trade fairs throughout Europe. Media walls made of glass with moving text are an additional form of communication on the individual exhibit themes / driving simulator systems such as
– IDS-Plus: intuitively controlled by a skateboard, visitors can physically experience the system's advantages.
– Profiler: playful definition of appropriate engine profile based on driving preferences.