Concept / Design / Planning / Construction
Client: DLR – Deutsches Zentrum für Luft- und Raumfahrt (German Aerospace Centre)
Exhibitions: Q110 Deutsche Bank Trendlabor, Berlin
Construction: in own workshops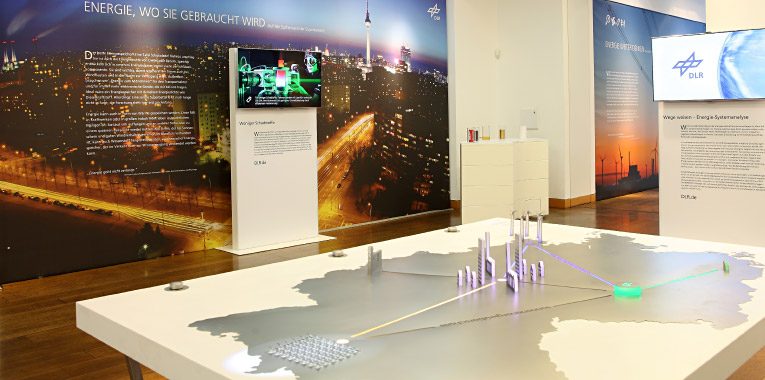 Exhibits on energy research
What will be the energy mix of the future? The energy exhibits demonstrate the results of DLR's research in an entertaining way.
On the interactive table with a map of Germany, visitors can manage energy themselves by selecting in stages wind energy, solar power or gas. The different coloured LEDs indicate which sources of energy are being used to illuminate the city.
Visitors can find out about energy production in the imposing multi-storey building exhibit by turning a dial. When all floors are lit up, the little helicopter on the roof takes off.