Concept / Design / Exhibition graphics / Planning / Construction
Client: Federal Ministry of Labour and Social Affairs
Agency: facts and fiction
Construction: in own workshops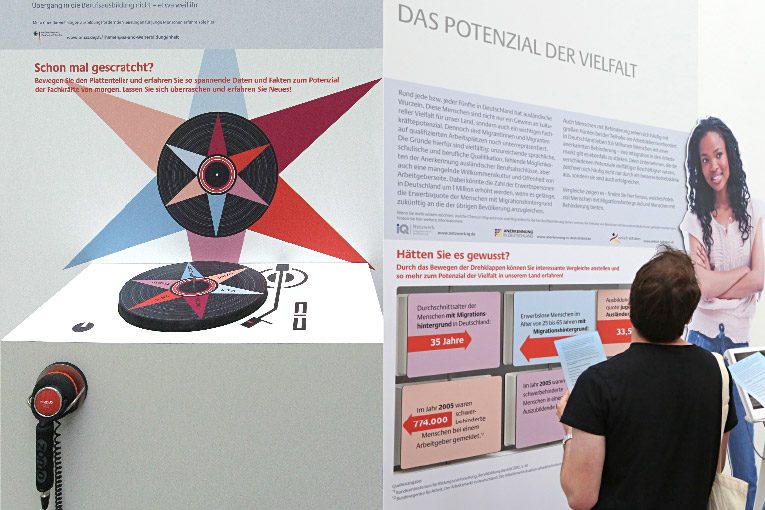 Entitled "Ein guter Platz für Fachkräfte" (A good place for experts), the Federal Ministry of Labour introduces its work on an open day.
In various interactive exhibits, visitors are encouraged to question personal preconceptions and make new discoveries. Oversized figures symbolising different professional groups mark out the individual stations.
There is an experts radar on a screen, rotating lift flaps containing comparisons, rotating wheels for estimates on the position of women in the employment market and quiz questions with an electronic pen.
There is also a scratching turntable and magic glasses that make the invisible visible.