Concept / Design / Planning / Construction
Client: DLR – Deutsches Zentrum für Luft- und Raumfahrt
Exhibitions: Hannovermesse Industrie, DLR anniversary celebration, …
Construction: in own workshops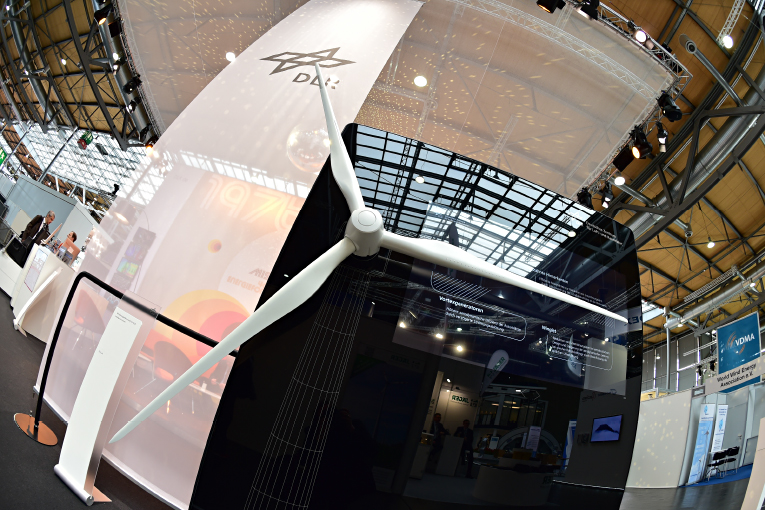 Exhibit on wind power with moving rotor blades
The bilingual exhibit consists of a noble laser-engraved glass plate and a faithful model of a wind turbine. By turning the rotor blades, the explanations are displayed on the monitor with an exact fit around the real object.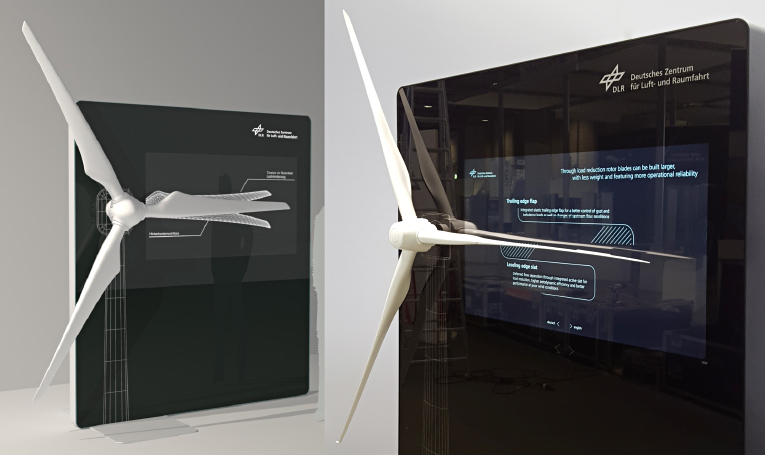 Power management
At the interactive wall exhibit made of back-printed glass, visitors can manage energy themselves by controlling energy demand, wind energy and solar power using touch sensors. The result is directly visible.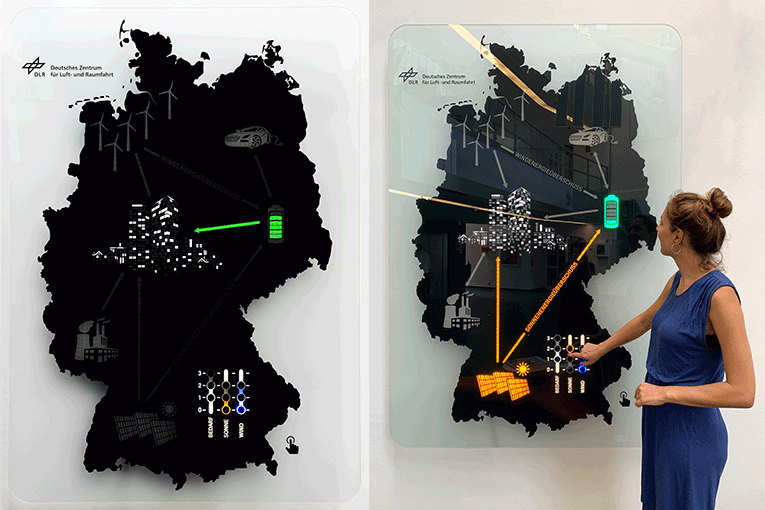 H2 ORIZON – Hydrogen Generation
In the H2 ORIZON project, hydrogen is produced electrolytically from wind energy and made available as energy supply fuel and as a fuel for hydrogen mobility. The project links aerospace, energy industry and transport.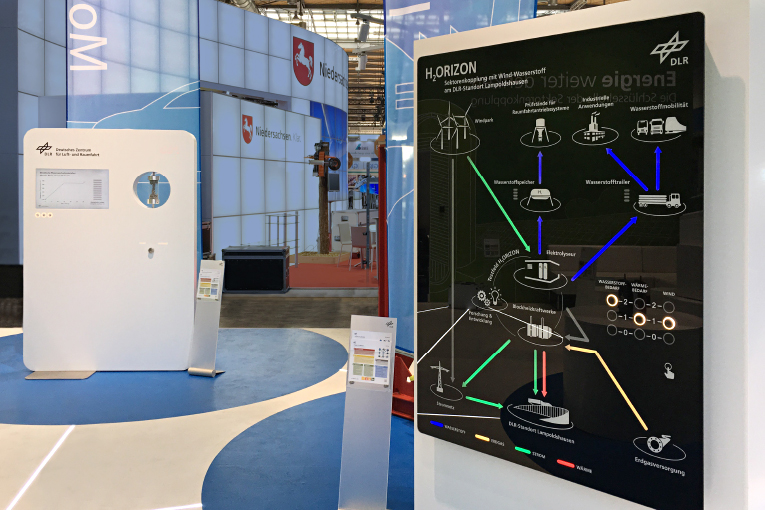 Thermoelectrics
In thermoelectrics, energy is generated by thermoelectric voltages in metals. At the nearly 2 m wide wall exhibit, the fields of application are impressively presented by means of touch sensors and videos.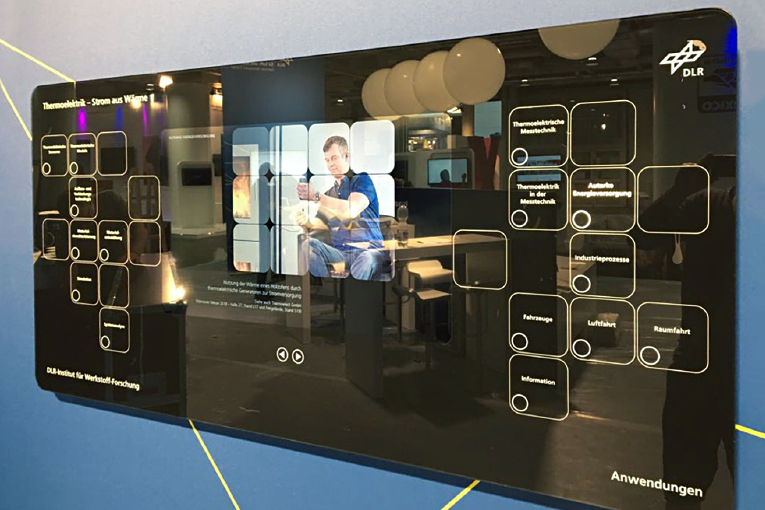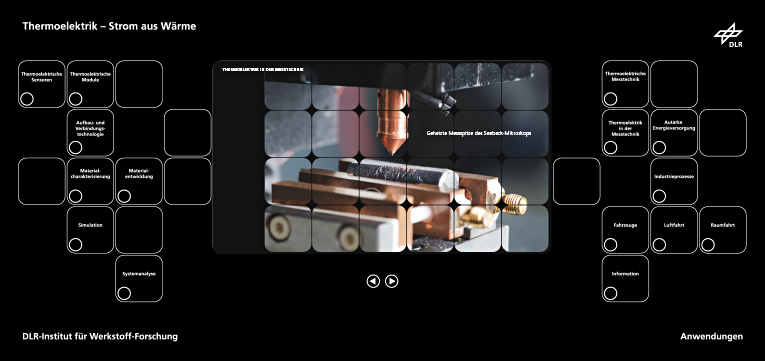 Time Wheel "40 years of DLR energy research".
With the large transparent "time wheel", which is precisely mounted on rollers, the visitor selects a point in time from DLR's history. The visitor navigates through time by continuously turning the wheel.