Product range folders / Postcards / Carrier bags / Mouse pads / Online presence with supply sources search / Exhibition graphics (banners, lamps)
Client: Kientzler Jungpflanzen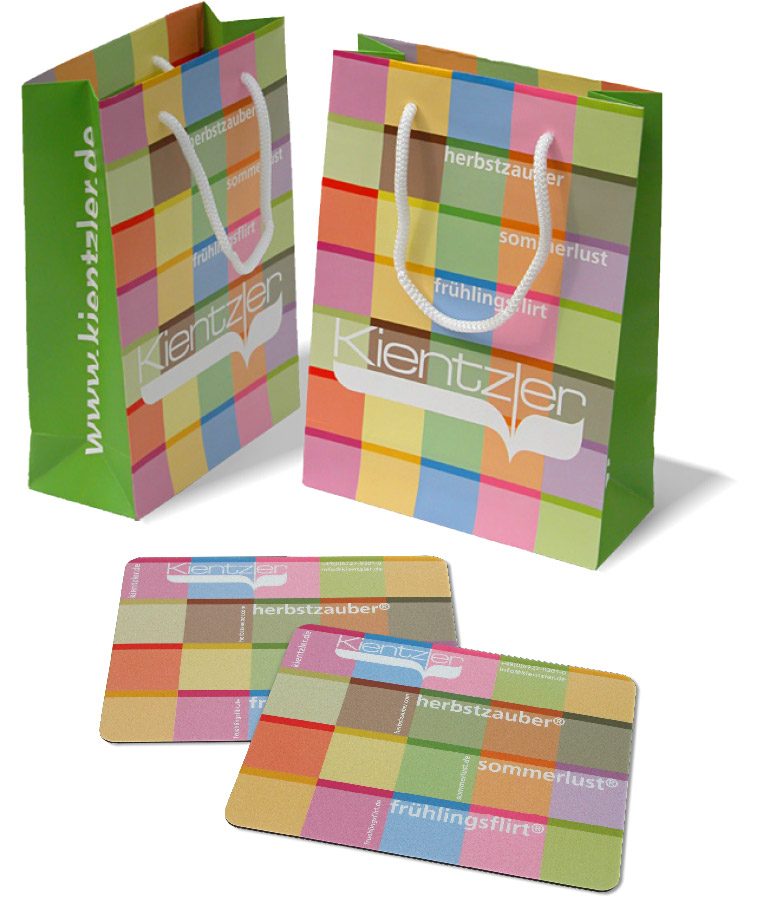 The Kientzler Trilogy consists of three seasonal product ranges: Herbstzauber, Sommerlust and Frühlingsflirt, all of which are presented according to a uniform style concept.
The recognition factor is an appropriate strip of colours for each product range that appears on folders, website, promotional items and trade fair presentations. Together, they represent the trilogy.
With concepts geared specifically towards end consumers, detailed information, such as care tips and plant examples, is communicated.
Merken
Merken