Name-finding / Logo development / Stationery / Business cards / 3D renderings / Press folder/ Key-ring / Promotional postcards / Online presence
Client: Monoleasa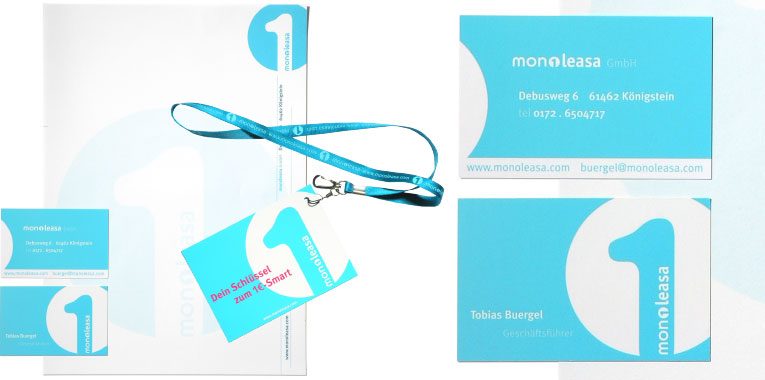 Monoleasa's concept is simple and clever: Advertisers benefit from the attention value of the popular Smart car, and users can rent the nifty little vehicle for one euro a day.
The corporate design also stands out. The basic colour of turquoise is complemented by petrol and rhodamine. The "1" logo is the focal point, combining the logotype of the 1 euro concept and recalling touring car numbers.
The Smart cars can be booked via the website, which provides advertisers and leasers with cheerfully animated information.
Merken
Merken
Merken