Concept / Design / Planning / Construction
Client: Bundesministerium für Arbeit und Soziales (Federal Ministry of Labor and Social Affairs)
Agency: facts and fiction
Construction: in own workshops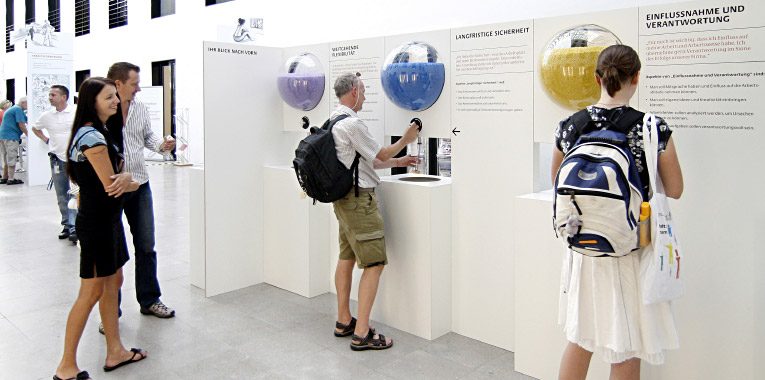 At an open day hosted by the Federal Ministry of Labour, the installation "Work laboratory" encouraged visitors to ask what they think about good working conditions?
A series of granule dispensers allow them to express their opinion. Each question is assigned a specific colour. Visitors added granules to the test tubes according to how important they rated the answers.
The level of granules in the test tubes indicates in a colourful and fun way what visitors think about work conditions.