Concept / Design / Planning / Construction
Client: Alpenstille
Construction: in own workshops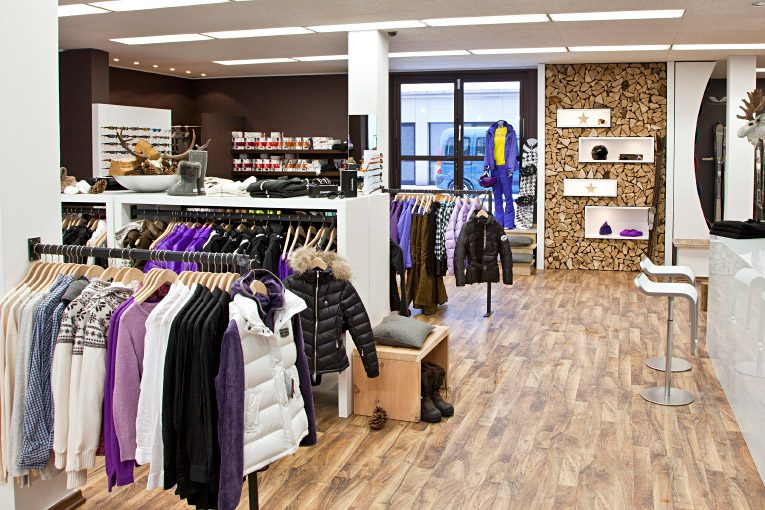 The winter sport specialist presents a contrasting combination of rustic details and high-tech furnishings.
The white glossy display shelves with integrated lighting are embedded in walls made of layered wooden logs. Other shelf systems are suspended like cable cars in the middle of the store. Next to them, tree trunks provide shelf space.
You can almost detect a fresh Alpine breeze blowing gently through the store!